Saskatoon Engineering Students' Society
(SESS, for short!)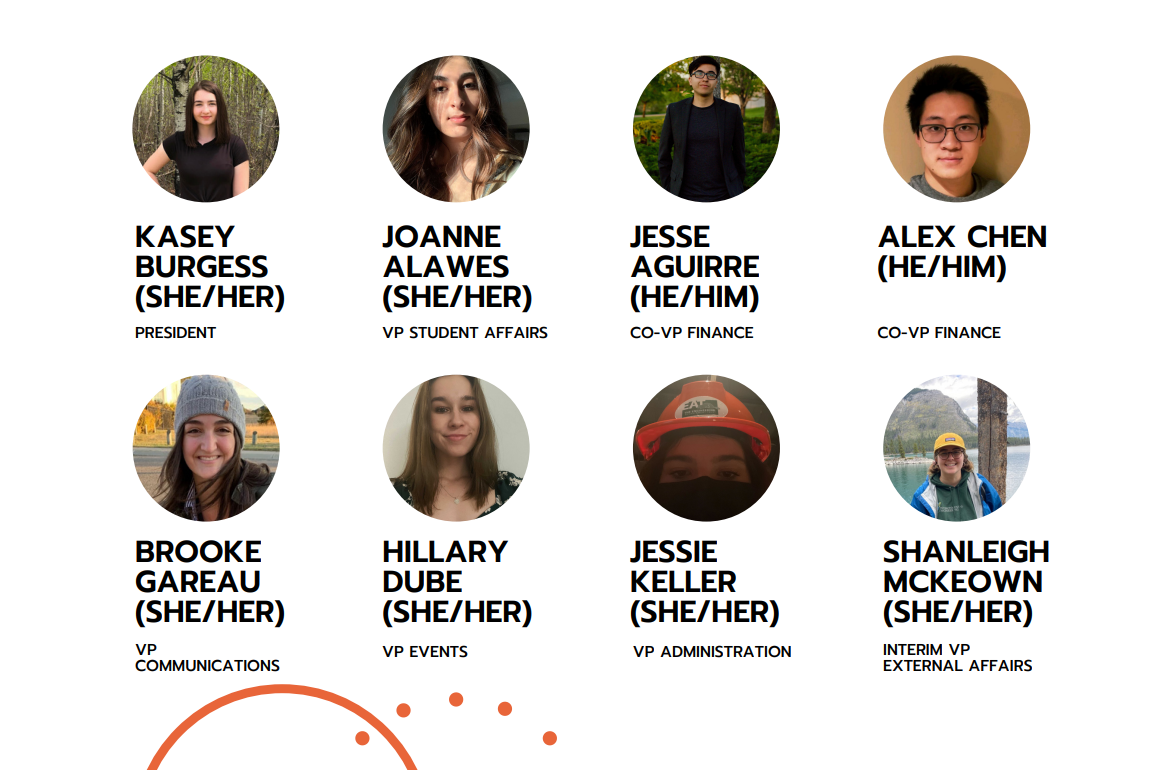 Welcome! We are the official college-wide students' society of the College of Engineering here at the University of Saskatchewan. We're here to help your college experience be the best it can be!
In 1919, engineering students formed the Engineering Students' Society (ESS) to represent the interests and opinions of students to upper faculty and management. In the early history of the college, the ESS began to organize events, academic aids, conferences, and multiple pranks. Eventually, after a necessary rebranding, the SESS was born!
Up to now, we have made it our mission to provide as many services to engineering students as possible. We aim to achieve this by providing academic support, supporting the professional development and social needs of the students by organizing and promoting social events and industry mixers, supporting the initiatives of student groups within the engineering community, and representing the students within the college.
Basically, we want to help you thrive! Whether it's through a laugh, an event, or through an industry mixer, we want to help you through your undergraduate degree and keep it fun all the while - from that first college class to the convocation stage.
Become a Member!
The BEST way to get the extra SESS benefit is to become an SESS member! Save on event tickets, engineering clothes, swag, and more. Visit us at the E-Store or the SESS office (Room 1C12).
Other Services!
Lockers
The SESS is in charge of most of the first and second floor lockers in the College of Engineering, which we rent out through the SESS Office from September to April. We also rent combination locks (for a small deposit fee). SESS members get a $10 discount on a yearly rental, which is all the more reason to buy a membership!
Professional Development
Every term, the SESS hosts an Industry Mixer to bring representatives from engineering companies to the university for a social event. This is an awesome event for networking and career searching, as it could lead you into internship or career opportuniities. Keep an eye out for advertisements in the Eng Info and our social media pages.
Beef Up Your Resumé
Being involved in the SESS by attending events, travelling to conferences, and being a volunteer is a great way to add to your resumé and learn transferable skills that can set you apart to an employer.
If you really want to take the plunge, consider becoming an SESS commissioner or executive (see below).
Join the SESS team.
Become a student leader!
We are looking for students that have passion, ideas, and a knack for making college life fun. Commissioners contribute by focusing on specific tasks - such as morale stunts and pranks, the college vehicles (Tank Sr. and Tank Jr.), photography at events, or academic tutorials. The executive not only oversees these commissioners but leads the SESS forward, creating new ways to inspire and help out the engineering student body. If you want to give back and contribute to the college, then this is a great way to do it.
Also, did we mention that employers love to see student involvement listed on resumés? Being involved in the students' society builds many transferable skills that would benefit anybody in a professional workplace, despite the SESS not being the most professional of a setting!
You can skim the policy manual (linked below) to see descriptions of the Executive and Commissioner positions. We hope you consider joining us - it's a choice you won't regret!
To Become an Executive:
After skimming the policy manual, reach out to the current executive member in the position you're interested in to learn about the day-to-day tasks they face.
Ensure you have a valid SESS membership. You cannot apply without one!
In second semester, look out for Executive applications. You will need to fill out a form and have at least 10 SESS member signatures on it in order to apply for a position.
Write an election platform. Why do you want to be an executive, and what will you bring to the table? You may be applying alongside a few other candidates, so be persuasive!
Campaign! Await instructions by the CRO for rules on how to campaign. Engage with SESS members, share your platform, and attend panel discussions or forums.
Elections will open up for three days (often in late February or early March), where SESS members can vote on the nominees.
To Become a Commissioner
Ensure you have a valid SESS membership. You cannot apply without one!
See if the position is vacant by emailing the SESS President. We may be able to take you in right away!
If not, then keep your ears open around March for commissioner applications. You will need to fill out a form and write a ~250 word memo addressing the executive, discussing your goals for the position.
Now, we wait. The executive will have a meeting to go through applications and email you if you make the cut!