It's like SRC, but only the fun bits!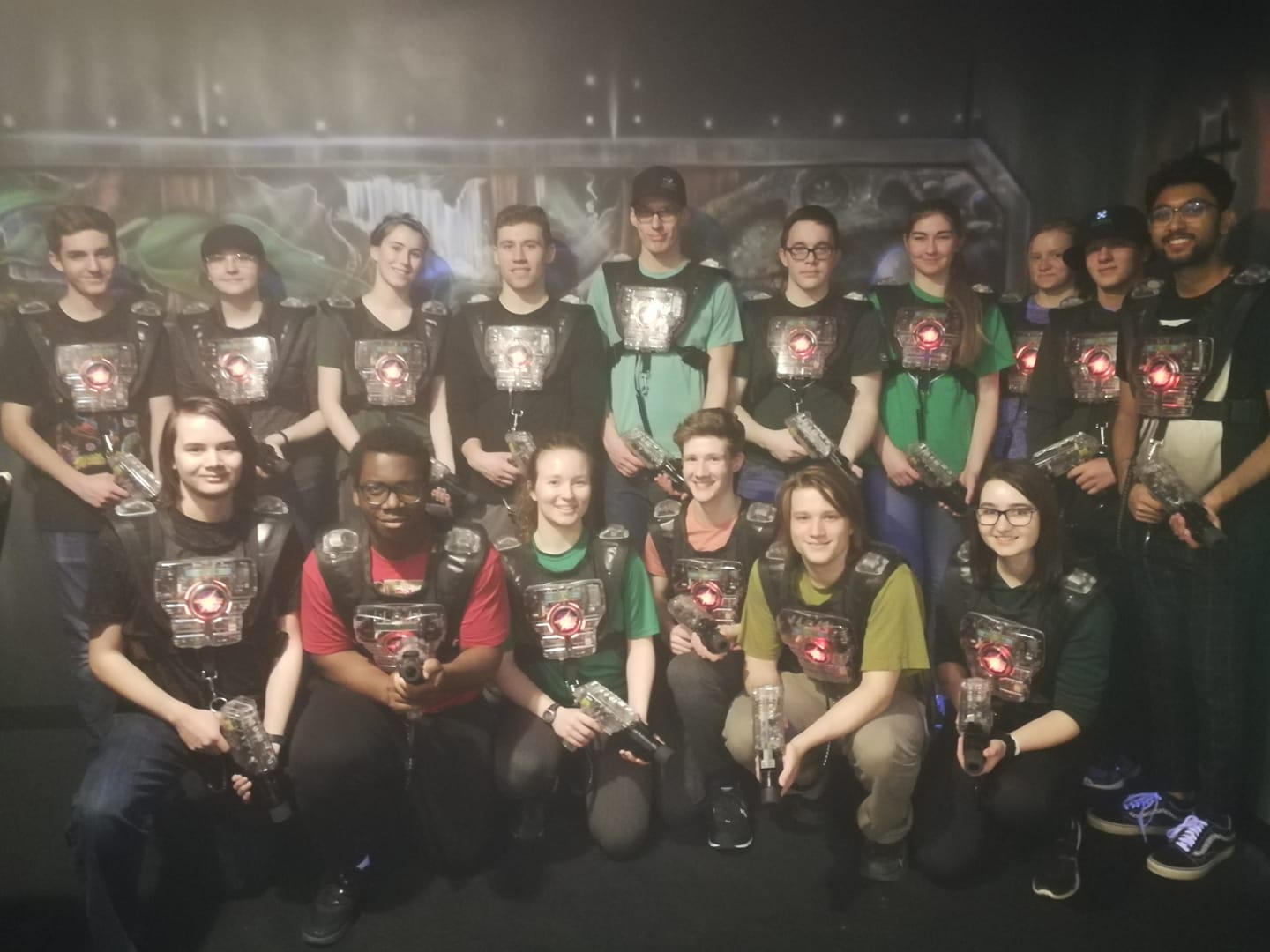 Your high school likely had a student leadership group or student representative council (SRC) of some kind. Well, the First Year Council (FYC) is the next step - and it's way cooler.
Whether you're experienced in student leadership, or simply want to design a sick poster or two, FYC is for you! Not only will you organize some unique and entertaining events that are always well-attended — such as Halloween Bowling, College Hide and Seek, and Laser Tag — but you will also deliver some announcements at the beginning of lectures, meet more of your class, practice event marketing, and learn more about the SESS and student leadership in university.
On FYC, you would meet once a week with the First Year Priorities Commissioner to organize events and announcements - and, of course, you'd attend the events that the council plans so that you can run them and partake in the fun!
Many students that were on the FYC together are still great friends after first year and well beyond. It's a solid stepping stone for those who are interested in joining the SESS Executive or commissioners. Come join the fun!
Let's dive in.
Who?
You! Anyone with at least 24-hour credits by the end of first year and an SESS membership can join FYC.
When?
First Year Reps are elected every September and January to serve 4-month terms - lasting a semester.
Where?
In September, the SESS will come to GE101 to provide information and elect First Year Reps - usually with a class vote. More details will be given about Term 2 closer to January - often in GE121 (or the equivalent class). Simply make sure to get to lectures during the first week of each semester, and you won't miss it.
More questions?
The First Year Council is managed by the First Year Priorities Commissioner and overseen by the Vice President Student-Affairs.  If you have questions, feel free to contact the First Year Priorities Commissioner.